Want to make sure you're in the best possible position for the end of the financial year? Here are our top tips for improving your tax return, from pre-paying interest on your investment loan to taking advantage of new superannuation laws.
Super rules have changed
Changes to super rules means there are several ways you could improve your tax situation, from using it to save for a house deposit to making claimable deductions.
Let's start with the new rules around being able to claim a deduction for a personal contribution to your superannuation. "This is the first year individuals can put money into their super fund and claim it on their tax return, rather than having to do it by salary sacrifice," explains Rob Warry, director and financial planner at Goal Financial Services. "Making a contribution to super, you can effectively cap your tax rate [on that money] at 15% as opposed to your marginal tax rate."
From 1 July 2017, the cap on concessional contributions (where your super fund pays tax on the contributions at 15%) is $25,000. That includes employer contributions, salary sacrifice amounts and personal contributions (you can read more about concessional contributions on the Australian Tax Office's website). "The other concern is if the employer pays your insurance or some of your super admin, that also counts towards the $25,000.  It's very rare these days, but it can affect some people," Warry says.
If you decide to make an extra contribution, don't leave it until June 30.
"Because the 30th falls on a Saturday, people probably need to do it no later than the 27th, maybe the 25th to play it safe," Warry explains. "It's when the super fund receives the money that determines the tax year that it falls in, not when the money leaves your bank account."
You can get more tax-time superannuation tips from Rob Warry here - http://goalfs.com.au/end-of-financial-year-super-strategies/
Increased limits on spouse contributions
"Most people don't look at this because it used to be that the spouse had to earn less than $13,800," Warry explains, "but it's now been increased to $40,000." You could be eligible to claim a tax offset of up to $540 if you contribute to the eligible super fund of your spouse (married or de-facto) and your spouse's income is $37,000 or less. The offset amount is reduced if your spouse earns more than that, up to a cap of $40,000. You can read more about the eligibility criteria on the ATO website.
Use super to save for a home
The 2017-18 federal budget saw the introduction of The First Home Super Saver Scheme, which lets people (of any age) who have never owned property to use their super fund to help save a deposit. You can make voluntary before-tax or after-tax contributions into your super fund, and then down the track apply to have up to $30,000 of those voluntary contributions, along with associated earnings, released. So if you're thinking of buying your first home, now could be a great time to make a contribution to super, where the funds will be taxed at only 15%. Just be sure to check first that your super fund will release the money down that track, and what fees they might charge for doing so.

Prepay interest on investment loans
"Most people, when they've got an investment loan, say for shares or property, pay their interest in arrears every month. That's the way we typically do it. However, banks and margin loan providers do allow people to prepay next year's interest and be able to claim the tax deduction in this financial year," says Rob warry. "For some people, it means they could potentially claim 24 months' worth of interest and get the deduction in this financial year. Or for somebody who's just bought a property or just set up a margin loan, they could prepay next year's interest and claim 12 or 13 months' worth of interest."
The end of financial year is also a good time to take a look at your home loan. Research by Nabo partner uno, an online mortgage broker, shows that two thirds of Australians have never switched their rate and one in seven wouldn't consider leaving their bank – often, because it just seems too hard. Uno founder and CEO Vincent Turner describes staying with a home loan you're not happy with as paying an "inertia tax". Uno's mission is to make finding a home loan – or switching to one with a better rate – easy.They also have some great tips on how to pay off your mortgage faster. Top of the list? Set your repayments higher and make them automatic. (Read more in uno's article on 9 ways to become mortgage-free – fast.)
Have you claimed all the applicable deductions?
In some situations, everything from sunscreen to sports magazines can be a deduction. A good starting point for figuring out what you might be able to claim is the ATO's online 2018 Tax Return Guide section on deductions. 
In many cases, the ATO will now accept electronic copies of receipts and other paperwork, so you don't need to keep paper records, unless other laws require a paper copy.
Don't forget to claim the small stuff – it all adds up. And if you don't have a receipt, make a dairy note of the expense, because in some cases (usually for expenses under $10) this may be sufficient paperwork. One example is where you make donations of $2 or more to bucket collections by an approved organisation fundraising to provide help for a natural disaster; you can claim a deduction of up to $10 in total.
Working from home (even just occasionally)
You don't need to be self employed to claim a tax deduction on things you use at home to do your job. If you are an employee and sometimes use your home phone or computer for work, you may be able to claim a deduction. You might also be eligible to claim deductions for a portion of home office heating, lighting or cleaning costs.  A good tax agent will be able to help you figure out what you are entitled to claim (if you don't have an agent, check Nabo's business listings to find someone nearby).

Charity donations
If you've been thinking of making a donation to charity, now is a great time to do it. You can claim a deduction for a donation of $2 or more to an organisation that is a recognised DGR (deductible gift recipient). You can check if an organisation is a DGR here.
Good news for small businesses
If you run a business with turnover of less than $10 million, you can take advantage of an instant asset write-off for purchases worth up to $20,000. If you buy an asset worth less than $20,000 and use it before June 30 (or have installed, ready to use), then you can claim an immediate deduction, rather than depreciating the item over multiple years. The rule can be applied to multiple purchases.
 
Private Health Cover: The checks you need to do June 30 right
By now you're probably sick to death of hearing about all the End Of Financial Year deals being offered by private health insurers. But why is it that we hear so much about health cover around tax-time? It's because of two government initiatives designed to encourage people to take up private health insurance.
For people over 31 who don't have health cover
The first is Lifetime Health Cover (LHC) Loading. This initiative applies to people turning 31 after June 30, and all people over 31 who've never had private hospital cover. Know that you will still be hit with this loading if you only have extras cover.
It's a 2% percent loading, stacking annually, that will continue to increase for every year after you turn 31 right up until you purchase cover (capping at 70%). This means that the longer you put off taking up health insurance, the more you'll pay when you do.
It's important to keep an eye on it if you don't have health insurance, because if you do decide to take out cover later in life you could end up paying significantly more.
For everyone earning over $90,000 a year
Singles earning over $90,000 and families earning over $180,000 who don't have private hospital cover are charged a tax called the Medicare Levy Surcharge (MLS). Being charged the MLS means you'll have to pay an additional 1% to 1.5% on your taxable income. This tax is charged on top of the Medicare Levy (2% of your taxable income).
Time to shop smart
Because of these two initiatives, health insurers respond by offering deals to new members to try to draw in new members while health cover is on their mind.
While some of these deals are enticing, it's important for consumers to not be totally drawn in by discounts and freebies. But it is the perfect time to compare your health insurance and figure out if one of these deals could result in you paying less in the long term or if there's simply better value cover out there.
Make it easy - fill in your own return
This may not put more money in your pocket (although it can help make sure you don't miss things), but if you do your own tax return, it can make filing your return a lot easier: As the government's Moneysmart website points out, if you wait until mid-August the ATO will pre-fill most of the information from employers, banks, government agencies and other third parties into your tax return. Of course, it's essential that you check all the information is correct, and you'll still need to enter your deductions.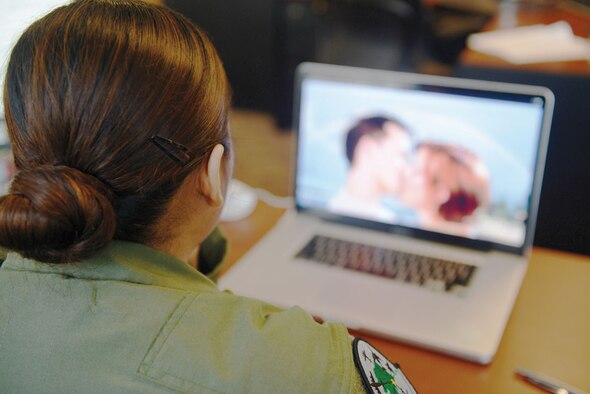 Watch out for scams
End-of-financial-year sales aren't the only things that are everywhere at this time of year. It's also a terrible time for scams. "The biggest scam you'll get at the moment is people calling up pretending to be from a government agency, or asking for a donation," says Rob Warry. Also be wary of callers pretending to be from banks, gas and electricity companies, or phone companies, he suggests.
Phone calls aren't the only thing to watch out for. The ATO issues warnings about scam schemes that send text messages or emails about claiming a refund, and ask for personal details such as your tax file number, credit card number or on-line banking details. The ATO advices recipients not to disclose personal details, or to download any email attachments, as these could contain malware. You can check the ATO's Scam Alert page for details of current scams (it also has a link for subscribing to email updates about new scam alerts); read the ATO's tips on how to spot or report a scam; or if you are contacted by someone claiming to be from the ATO and want to check if the call or message is genuine, you can call the ATO on 1800 008 540 8am-6pm Monday to Friday to check.
In summary, whether you're looking at your individual tax return, or you're running a small business, now is a great time to think about what you can do to optimise your end-of-financial-year position, and set yourself up for a great year to come.
These are general suggestions. Everyone's situation is different; consult a professional to find out how you can maximise the legal claimable deductions on your return, and other strategies. You can also consult the ATO's complete guide to filing a 2018 tax return here.